The National Park Photo Safari
This amazing trip traverses National Parks, Wildlife refuges, National forests, and our own amazing BearCamp to put you and your lens in a position to take the shots of a lifetime. In addition to your guides, Alaska photo trip leaders Cathy Hart and Julie Jessen are resident Alaskans and world-class nature photographers who will help you to capture that shot of a lifetime. You'll stay 2 nights at BearCamp, and 4 nights at our riverside main lodge on this far ranging but comfy lens-centric trip that you will never forget.
Accommodations
This Alaska photo trip features stays at our world famous BearCamp and renowned riverside main lodge. BearCamp is a "glamping" style base camp with King and double beds and linens, gas heat and light, "en Suite" potties in the tents and composting toilets and showers in shared bathhouse just steps away. While you are at the main lodge, your comfortable room with private bath feature river and mountain views and individual decks. All trips are based on double occupancy - (single rooms sometimes available for a substantial additional fee).
Itinerary
Day 1
Turnagain Arm Photo Tour
You'll be met by your guides at 7:30 - 8:00 am at your Anchorage hotel. Our destination is our adventure lodge on the Kenai River, but.along the way we'll traverse a mountain pass, cross. countless rivers and hopefully see some Alaska wildlife! We may even see some nesting Eagles! We'll hike to a beautiful river canyon for some great shots, travel along the breathtaking Kenai River, then drop down to the forests of the Kenai. We'll have lunch at a favorite spot on the upper river, and and finally arrive at the lodge in the late afternoon to check in to your view room. Happy hour, dinner and overnight at the main lodge as you ready to depart for BearCamp!

Day 2
Fly to BearCamp!
Following orientation, we'll leave the lodge for Soldotna, and board a small plane for the flight to our private, remote Bear Camp. Perched between the mountains and the sea it's much more than just bears that makes this place special. Great meals, comfortable accommodations (high-tech heated tent-cabins) and amazing guides make it a one of a kind, truly Alaskan experience. You'll shapen your photo skills in a truly incredible Alaskan Wilderness.

Day 3
A full day at BearCamp
Revel in a full day with the bears and true wilderness. Spend enough time to get those great shots of the amazing bruins in their native habitat with majestic Mt. Illiamna in the background. We'll experience the bears on our exclusive raised platform overlooking the Mt. Illiamna meadow and creek. At times, we'll hike a short distance to some ground level viewing spots to get a different perspective. Breakfast, lunch and dinner will be served in the main dining tent. You may se bears fishing, clamming or any of a number of other activities. Overnight.
Day 4
Return to Main Lodge
One last morning with the staff and residents of BearCamp. Breathe in the true wilderness, then return from the camp via bush plane (return flight from 10:00-1:00 typically). Then shuttle to our riverfront main lodge to check back into your river front cabin. After some down time to rest and organize your photos, we have a group sharing of pics to learn new techniques in a positive and supportive way. Enjoy happy hour and dinner. Maybe try some fishing and S'mores at our "salmon fishing by the fire" staffed with a campfire-tending Beach assistant. Now that's an Alaskan photo safari!
Day 5
Kenai Fjords Glacier/Wildlife Cruise

Today we embark on a scenic wildlife and glacier cruise in the incomparable Kenai Fjords National Park! The protected waters of Resurrection Bay and Aialik Bay are some of the most amazing regions on earth and are an absolute "must have" on your wildlife photo "life book." Your intrepid leaders Cathy and Julie are renowned for her Orca and whale shots and will be on to help you with getting quality shots as we spend the rest of this day cruising and seeking calving Glaciers, Humpback whales and Orca, charming Sea Otters, colorful puffins and endangered Stellar Sea Lions. Return to the lodge in time for happy hour, dinner and a healthy sleep after a big day.
Day 6
Bald Eagle Scenic Float
We'll shedule a little bit of a sleep in today and then we'll head upriver, into the Kenai National Wildlife Refuge. We'll float float through the aquamarine waters of the upper Kenai river, one of Alaska's most prodigious salmon spawning grounds. This annual event brings Bear and Eagle in numbers to feast on salmon eggs and the carcasses of hundreds of thousands of dying salmon. This is one of Alaska's classic and most impressive wildlife miracles. A shore side lunch served by your River Guide will fuel the rest of your National Park photo trip through the beautiful Kenai Canyon under special permit through the Kenai National Wildlife Refuge. Return to lodge for happy hour, dinner and overnight.
​Day 7
Kenai Wildlife Refuge paddle/depart
After a leisurely breakfast, you and your guides will paddle the serene and gorgeous Moose River towards the KNWR to hopefully get some great final shots of the moose, swans, beaver or even the reclusive Lynx or Wolves that cal the refuge home. Then we'll return to the lodge at noon and check out at 2:00 pm. Return to Anchorage via commuter air (175.00 p/p) or floatplane direct from the lodge (250.00 p/p).
Recommended Gear List
However you choose to arrive, please be "dressed for adventure", as there may be a quick turnaround after lunch to get to the airstrip for your flight to bearcamp - flight times are affected by tides and each day is different time wise. On this trip, be ready to check in to the lodge with a smaller day pack (around 1500 cubic inches or less) packed and ready to go, as your BearCamp® experience will typically be scheduled for your 2nd day (though not always). Maximum traveling gear for flights is around 15-20 pounds per person. We'll hold your larger bag back at the lodge while you are at BearCamp. Be sure to bring a water bottle! Please see our pre trip info for specific what to bring list for BearCamp
Getting There
Our National Park Photo trip includes complimentary sightseeing van pickup in Anchorage (we pickup at 4 downtown, mid town and airport locations). Pickup is typically at 7:30 - 8:00 a.m.
Whats Included
Complimentary van pickup in Anchorage on day one followed by sightseeing transfer to lodge. Trips include our signature meals "nearly world famous" nightly happy hour and appetizers, starting off with Lunch on Day 1 to Breakfast on Last Day. Plus of course our legendary evening activities like "by the fire" salmon fishing and Moose River wildlife kayaking/paddle boarding. Finally, all necessary equipment for your daily adventures is included in your package along with lodge concierge service.
What's Not Included
Camera gear is not included in the National Park Photo Safari. Gratuities, Alaska fishing license, daily resort fee, fish processing/shipping and return to Anchorage on your final day are also not included in the package price.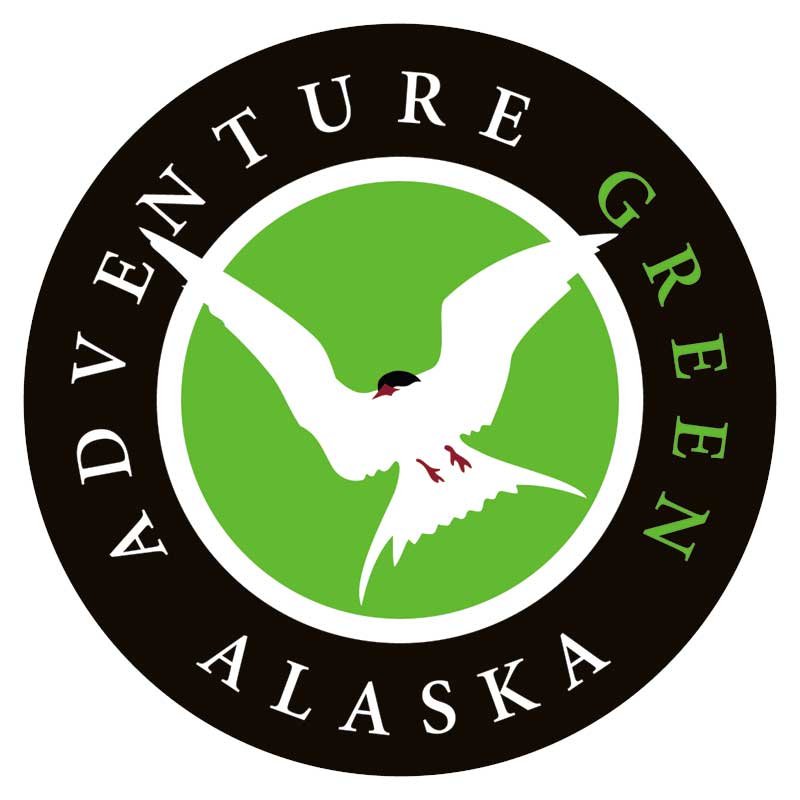 A Sustainable Destination
In addition to sharing the amazing Kenai with our guests, protection of our environment and all of it's unique and amazing wildlife is at the core of all adventure travel and wilderness fishing experiences, and since 2010, Great Alaska Adventures is proud to be certified as a sustainable Travel Destination from Adventure Green Alaska - Alaska's recognized tourism certification program.